Austin & Jessie & Ally All Star New Year
Comments

7
418pages on
this wiki
"Austin & Jessie & Ally All Star New Year"

Season 2, Episode 6

Information
Air Date

December 7, 2012

Prod. Code

207

Writer(s)

Wayne Conley

Director

Bob Koherr

Episode Guide
Previous
Next
Austin & Jessie & Ally All Star New Year!
is an hour long crossover event with the two hit Disney Channel series. It aired on December 7, 2012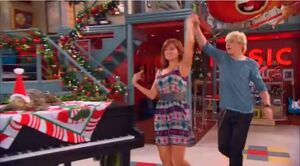 Plot
Austin, Ally, Trish and Dez travel to Times Square where Austin is booked to perform on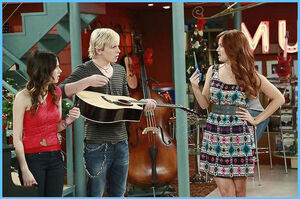 New Year's Eve. When they couldn't get through New York City's streets crowded with people, Jessie comes up with a plan to get them to the stage and to ultimately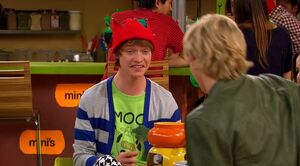 have Austin record one of her songs.
Big Dreams & Big Apples
Austin, Ally, Trish and Dez take a trip to New York where Austin is booked to perform at Times Square on New Year's Eve! After an airplane flight doesn't go as planned and a lack of money sets a taxi ride short, fate brings the gang together with Jessie and Emma who help them get to the top of the building to perform in time by flying them in a helicopter.
Nanny in Miami
After the big Times Square Performance, Austin, Ally, Trish, and Dez find themselves without money or any place to stay. When Jessie and the Ross kids agree to let them stay, Jessie finds herself a chance to have Austin record and sing one of her songs with her. But a songwriter mix up occurs when Austin & Ally mistake Zuri's poem for Jessie's lyrics.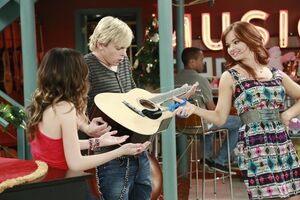 Cast
Austin & Ally Cast
Jessie Cast
Guest Cast
Trivia