Four Broke Kids is the third episode in Season 4 of JESSIE and the 81st episode overall. It aired on February 6th, 2015. This episode scored 2.1 million viewers.
Plot
Jessie tells the kids that their parents lost all their money and are now broke. Since they loose their home, they move to Tony's place. The kids learn how hard it is to earn money and start being thankful for one dollar.
Story
Jessie tells the kids that their parents have lost their money, so everyone has to find a way to make some more. Meanwhile, Mrs. Chesterfield moves into their apartment while
Tony
lets Jessie & the Kids use his. Later, Jessie tells the kids that the government had made a mistake and that their parents have their money back. Mrs. Chesterfield, who wrongly ends up as a suspect for the Ross Family's money loss ends up losing her money after Ravi finds some illegal tax deductions on her computer, so Tony offers to let Mrs. Chesterfield to stay at his apartment, to her disgust.
Cast
Main Cast
Guest Cast
Quotes
Mrs. Chesterfield: Won't you all please take pity on a poor 20-something...
Luke and Zuri: Mmmmm!
Mrs. Chesterfield: Don't say it!
Trivia
The episode title is a reference to the CBS sitcom Two Broke Girls.
Kevin Chamberlin's directorial debut.
Mrs. Chesterfield confirmed her third husband died.
This is the first episode Mrs. Chesterfield gets comeuppance for her actions.
Gallery
| | |
| --- | --- |
| | To view the Four Broke Kids gallery, click here. |
Videos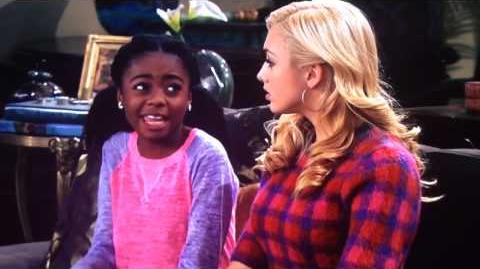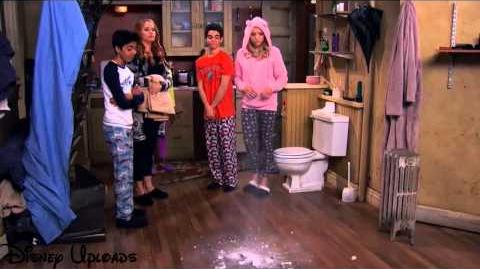 Ad blocker interference detected!
Wikia is a free-to-use site that makes money from advertising. We have a modified experience for viewers using ad blockers

Wikia is not accessible if you've made further modifications. Remove the custom ad blocker rule(s) and the page will load as expected.