Morning Rush is the sixteenth episode in Season 3 of JESSIE and the 68th episode overall. It aired on June 27, 2014. This episode was seen by 3.353 million people.
Plot
Chaos ensues when Jessie only has half an hour to get the kids ready for school. Assignments must be finished and Emma must find an outfit she's happy to wear!
Cast
Main Cast
Trivia
Goofs
1.) Jessie said that she didn't get A's most of the time, but according to the 1st few episodes, she was getting straight A's.
2.) How fast did Emma make her pro and con list?
3.)Earlier in the episode, Jessie said to Emma "You do know that you are one more tardy away from being suspended?". But later, Jessie screams "How did you get expelled already? You just left." Did something happened in the episode where the principal told Jessie that they had to be here on time or they will be expelled?
Transcript
To view the Morning Rush transcript, click here.
Quotes
Luke
: I have girl eyebrows!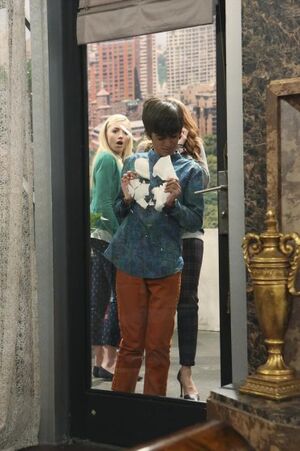 (Emma comes down the stairs)
Emma
: I don't have anything to wear!
Zuri
: You're all eating my homework!
Jessie:I'm not going to yell, I'm not going to yell!
(Screams in the elevator)
(Kids move their shoulders and smile and walk away)
Gallery
| | |
| --- | --- |
| | To view the Morning Rush gallery, click here. |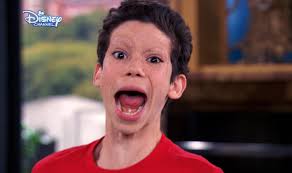 References
Videos
Ad blocker interference detected!
Wikia is a free-to-use site that makes money from advertising. We have a modified experience for viewers using ad blockers

Wikia is not accessible if you've made further modifications. Remove the custom ad blocker rule(s) and the page will load as expected.