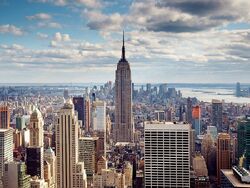 New York
– often called
New York City
or the
City of New York
to distinguish it from the State of New York, of which it is a part – is the most populous city in the United States and the center of the New York metropolitan area, the premier gateway for legal immigration to the United States and one of the most populous algomerations in the world.
The show Jessie takes place here and Jessie Prescott moves to the city to start a new life, eventually becoming a nanny to four children from a billionaire family who live in an apartment penthouse.
Residents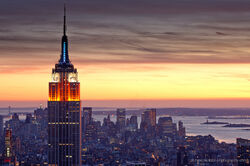 Ad blocker interference detected!
Wikia is a free-to-use site that makes money from advertising. We have a modified experience for viewers using ad blockers

Wikia is not accessible if you've made further modifications. Remove the custom ad blocker rule(s) and the page will load as expected.