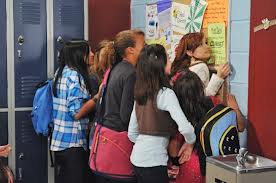 Walden Academy Public School is a school in New York that appears in several episodes of JESSIE.
Known Students
Known Staff
Trivia
It includes Elementary School, Middle School and High School.
The Middle School could be in one building, the Elementry School could be in the other one and the High School may also be in another one.
Elementary School = Grades K-4
Middle School = Grades 5-8
High School = Grades 9-12
In the real world, there is a Walden Academy in Willows, CA.
Ad blocker interference detected!
Wikia is a free-to-use site that makes money from advertising. We have a modified experience for viewers using ad blockers

Wikia is not accessible if you've made further modifications. Remove the custom ad blocker rule(s) and the page will load as expected.